The Risley Family
Alice Donthorn (Risley, Barker) White
24 October 1854, in Kingston, Surrey, England

26 November 1854, in Kingston upon Thames, Surrey, England

William Risley

Emily (Ward) Risley

Richard Donthorn Barker on 26 February 1879 in St Peters Cathedral, Pietermaritzburg, Natal
Richard Donthorn Barker is recorded as a bachelor, aged 33. He is a merchant, resident in Maritzburg. Alice Risley is recorded as a spinster, aged 24, resident in Maritzburg. The marriage was performed by Bishop John William Colenso ("Jno. Natal") and witnessed by William Risley and Jno. ?.

Harry White on 30 April 1883 at St Peter's Cathedral, Pietermaritzburg, Natal
Harry White is recorded as a bachelor, of full age. He is a merchant, resident in Pietermaritzburg. Alice Donthorn Barker is recorded as a widow, of full age, resident in Pietermaritzburg. The wedding was performed by Thomas Colley and witnessed by Jos. Risley, W. A. Hadock and Clara Risley.


The Natal Witness

2 May 1883


MARRIAGE:- White - Barker, - On the 30th April, at St. Peter's Cathedral, PMBurg, by the Venerable Archdeacon Colley, - Harry White, eldest son of C. F. H.White Esq. of College House, Edmonton, Middlesex, to Alice Douthora, widow of the late R.D.Barker Esq. of PMBurg, and daughter of W. Risley Esq. of PMBurg.



Entry in the front of large prayer book entitled

Fletchers Family Devotion


MARRIAGES.
On the 30th April 1883
at St Peters Cathedral, Maritzburg, Natal, S. A. Harry White and Alice Donthorn Barker were united in Holy Matrimony by the Revd. Archdeacon Colley.
"Harry White Son (eldest) of Cornelius Francis Hundley White, College House, Upper Edmonton, nr London."
"Alice Donthorn Barker, second Daughter of William Risley of Pietermaritzburg, Natal and widow of the late Richard Donthorn Barker, who died in Pietermaritzburg on the 14 August 1880.
Issue from first marriage. One Son. Reginald Donthorn Barker born on the 2nd December 1879.

Alice emigrated to Natal aboard the

Natal Star

, arriving in Durban on 1 February 1867. She is recorded as aged 12, and surety was stood by her father, William Risley, who had emigrated earlier, and her uncle, Joseph Risley, both of Pietermaritzburg. Accompanying Alice on the

Natal Star

were her mother, Emily, and siblings Emily, Arthur, William J., Fred H., John E., Clara and Joseph.


1861: Blyth (West Side), Blyth, Nottinghamshire


---
Arthur Risley
1853/4, in Kingston, Surrey, England

William Risley

Emily (Ward) Risley

Arthur emigrated to Natal aboard the

Natal Star

, arriving in Durban on 1 February 1867. He is recorded as aged 12, and surety was stood by his father, William Risley, who had emigrated earlier, and his uncle, Joseph Risley, both of Pietermaritzburg. Accompanying Arthur on the

Natal Star

were his mother, Emily, and siblings Emily, Alice, William J., Fred H., John E., Clara and Joseph.


1861: Blyth (West Side), Blyth, Nottinghamshire


---
Clara Risley
4 December 1856, in Uxbridge, Middlesex, England

William Risley

Emily (Ward) Risley

16 September 1857, in Uxbridge district, Middlesex, England


England Birth Index (4Q1856 Uxbridge vol 3a p18); exact date from FORD family tree supplied by Esme Fuller
England Death Index (3Q1857 Uxbridge vol 3a p19); exact date from FORD family tree supplied by Esme Fuller
---
Clara Ann (Risley) Edmondson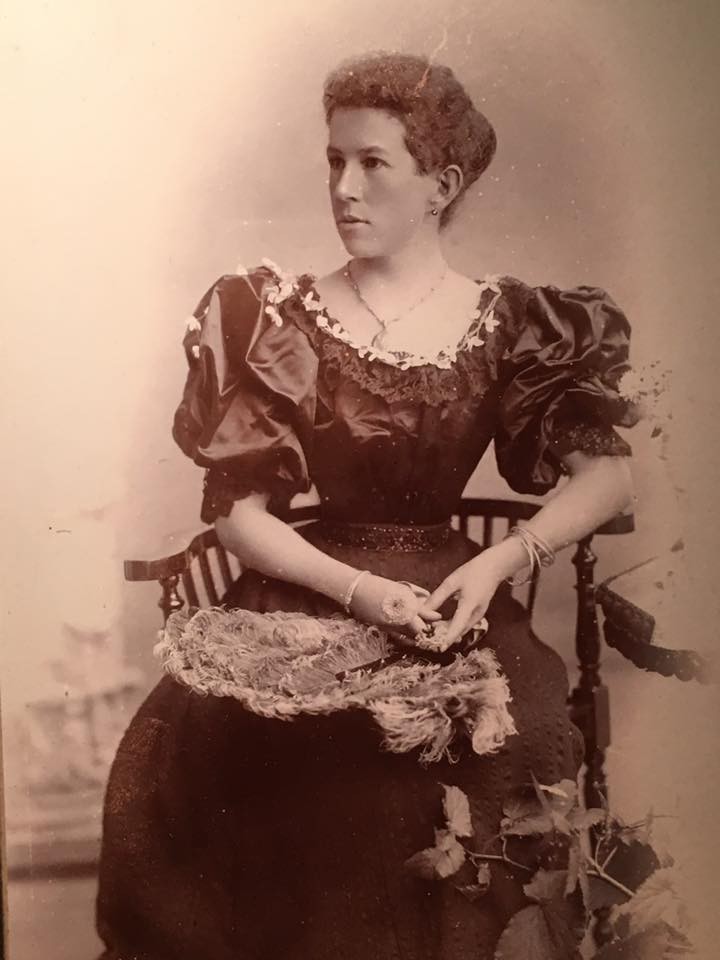 photo from Joy Pieret

27 September 1859, in Blyth, Nottinghamshire, England

William Risley

Emily (Ward) Risley

Alfred Edmondson on 23 November 1885 in St Peters Cathedral, Pietermaritzburg, Natal
Alfred Edmondson is recorded as a bachelor, of full age. He is in the civil service and resident in Pietermaritzburg. Clara Ann Risley is recorded as a spinster, of full age, resident at Chase Valley, Pietermaritzburg. The marriage was performed by Thos. Colley, Archdeacon and witnessed by William Risley, Matilda Risley, Emily Ford and Frederick William Risley.

Clara emigrated to Natal aboard the

Natal Star

, arriving in Durban on 1 February 1867. She is recorded as aged 12, and surety was stood by her father, William Risley, who had emigrated earlier, and her uncle, Joseph Risley, both of Pietermaritzburg. Accompanying Clara on the

Natal Star

were her mother, Emily, and siblings Emily, Arthur, Alice, William J., Fred H., John E. and Joseph.

1927


1861: Blyth (West Side), Blyth, Nottinghamshire


---
Clara Maria (Risley) Lister
Birth: 1869/70

Joseph Risley

Annie (Cox) Risley

John Dunheved Lister on 15 July 1890 in St Peters Cathedral, Pietermaritzburg, Natal
John Dunheved Lister is recorded as a bachelor, of full age. He is a solicitor, resident in PMBurg. Clara Maria Risley is recorded as a spinster, aged 20, born in PMBurg. The marriage was performed by Arthur H. D. Edwards, and witnessed by Jos. Risley, Wm. Lister and Ellie Mary Murray.


On 23 July 1891 Clara gave birth to a still born son


The Natal Witness

- Deaths 1891
(NAME, Gender, AGE, Date of Event, DATE OF ADVERT, Details)


Lister m still born, 23-July-1891, 27-July-1891,




at PMBurg Street the wife of John Lister of a son


1941


---
Emily (Risley) Ford
29 November 1852, in Kingston, Surrey, England

26 November 1854, in Kingston upon Thames, Surrey, England

William Risley

Emily Mason (Ward) Risley

Edward Funnell Ford on 28 September 1875, at St Peters Cathedral, Pietermaritzburg, Natal
Edward Funnell Ford is recorded as a bachelor, aged 34. He is an engineer, resident in Maritzburg. Emily Risley is recorded as a spinster, aged 22 and resident in Maritzburg. The wedding was performed by Bishop John William Colenso ("Jno. Natal") and witnessed by Wm. Risley and A. T. Ford.


Natal Witness

8 October 1875


Edward Funnell eldest son of Mr Edward Ford formerley of Warblington House, Emsworth, Hants. To - Emily, eldest daughter of William Risley of PMBurg, Natal



1943, in Natal, South Africa

Emily emigrated to Natal aboard the

Natal Star

, arriving in Durban on 1 February 1867. She is recorded as aged 13, and surety was stood by her father, William Risley, who had emigrated earlier, and her uncle, Joseph Risley, both of Pietermaritzburg. Accompanying Emily on the

Natal Star

were her mother, Emily, and siblings Arthur, Alice, William J., Fred H., John E., Clara and Joseph.

Extract from
The Daily Tribune - Wednesday October 26, 1938


WAGONS BROUGHT BACK MEMORIES TO THIS WOMAN PIONEER


As the Voortrekkerwagons creaked over the Pietermaritzburg streets this morning they reminded the respected senior generation of the days when wagons were not historic relics but were almost the sole means of transport.

It was in one of those lumbering vehicles that an excited little 14-years-old girl made her first journey to the village which was to be her "home" for the remainder of her life. In the midst of the Centenary celebrations today, Mrs. E.F. Ford, the little girl of yesterday, recalled another gala day. It was the day when the whole of Durban went on holiday to celebrate the opening of the long anticipated lighthouse. It was on that same day that Mrs. Ford, her mother and six younger brothers and sisters disembarked from the sailing vessel Natal Star, in which they had sailed from England.

"We thought Durban was a lovely place", smiled Mrs. Ford to a Daily Tribune reporter. "Everyone was on holiday, just as they are to-day. Flags were flying everywhere. Even the boats on the bay were decorated."

Their first home was a rambling thatched roofed cottage with mud floors in Pietermaritz Street, opposite Temple Street.

Mrs. Ford went to school in Miss Newcombe's "Select Establishment for Young Ladies" in Pietermaritz Street. Her brothers were foundation members of Hilton College, under Dr. Neunham. Youth was hardy in those days. "After the holidays the boys thought nothing of walking home from school", said Mrs. Ford.

Mrs. Ford's father was one of the earliest city councillors of Pietermaritzburg.

A few months later she moved with her husband to Chase Valley. There they set to work building a home for themselves out of the veld. They planned gardens and planted citrus trees, laying the foundations of what is now a thriving citrus farm, Kingston Lodge.



QUEER FARM NAMES


The Fords lived there for 40 years. A well-known neighbour of theirs was Judge Phillips, owner of "The Chase". He had wonderful gardens and planted trees imported from all parts of the world. The judge had a humerous taste as far as the names of his various homes were concerned. His first farm at Karkloof was called "The Start". Then he moved to "The Chase", and he ended his journey at a farm at Cope's Folly, appropriately named "The Finish".

Mrs. Ford still remembers how wildly excited she was when her husband bought their first motor car. It was a regal affair that looked nice but had very limited capabilities. It was one of the earliest models and travelling in it was hazardous, to say the least. It took it all its time to get along itself without any passengers sitting in it, said Mrs. Ford.


1861: Blyth (West Side), Blyth, Nottinghamshire


---
Esmé Louisa Risley
9 October 1902

2 November 1902, in Harrismith, Orange River Colony
Esmé Louisa was baptised the daughter of William Frederick and Mary Ann Risley. William is recorded as a clerk, of Harrismith. The sponsors of the baptism were father, Henrietta Burns and Priscilla Eleanor Gilbert.

William Frederick Risley

Mary Ann (Burns) Risley

13 August 1986, in Durban, Natal, South Africa, of congestive heart failure


Information supplied by Robyn Laing citing https://www.gendatabase.com
---
Frederick William Risley
Scan by Chris Gosnell from photograph belonging to Esme Fuller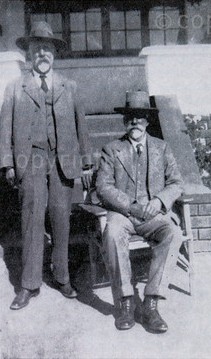 painting in possession of Chris Gosnell


17 April 1858, in Uxbridge, Middlesex, England

11 July 1858, in St John the Baptist, Hillingdon, Middlesex, England
William Frederick is baptised the son of William and Emily Risley. William is listed as a gardener, of Hillingdon.

William Risley

Emily (Ward) Risley


Frederick was a twin brother to William Frederick Risley

Frederick emigrated to Natal aboard the

Natal Star

, arriving in Durban on 1 February 1867. He is recorded as aged 6, and surety was stood by his father, William Risley, who had emigrated earlier, and his uncle, Joseph Risley, both of Pietermaritzburg. Accompanying Frederick on the

Natal Star

were his mother, Emily, and siblings Emily, Arthur, Alice, William J., John E., Clara and Joseph.

Frederick was a foundation member of Hilton College, Hilton, Natal, South Africa. He performed well academically, receiving a prize at Hilton's first prize-giving, as recorded in this report from the

Natal Witness

on 27 December 1872:


HILTON COLLEGE

On Wednesday 18th instant the pupils of Hilton College were assembled for the purpose of distribution of prizes previous to breaking up. A few friends had been invited to be present and it had been intended that the masters and senior pupils should act the

Merchant of Venice

in the evening, but the sudden and dangerous illness of Mrs Newnham put a stop to those festivities.




The pupils being all assembled, the Principal addressed them in a few words. He pointed out the principle which guided him in adjudging prizes and stated that he would never give a prize for mere cleverness; that industry and good behaviour were what he desired to encourage; that it was nothing to him if through the colony "Hiltonian" and "cleverness" became synonymous; the desire of his heart was that "Hiltonian" and "gentleman" should be convertible terms; that he had to thank the parents of many of his pupils for their liberality, whereby they had enabled him to mark the merits of many scholars whom he would have had to pass over had he only depended on his own purse; that those boys who had not obtained prizes must not be discouraged or think that they were thereby marked out as bad or idle; that his pleasant though difficult task had been, where all were good, to separate the very good.




He then called each prize-winner and with a pithy exhortation delivered him his prize or prizes. The names are as follows:




First Division

, including Fifth and Sixth Forms: A. Baker, universal proficiency; J. Polkinghorne, 1st prize, distinguished advance; W. Birkett, 2nd do.; A. McKenzie, 3rd do.; W. Henderson, 4th do.; J. Polkinghorne, 1st prize, distinguished industry; W. Birkett, 2nd do,; R. Dixon, 1st prize, special advancement; J. Allison, 2nd do.; G. Robinson, 3rd do.; S. Middleton, 4th do.; G. Salmon, 1st prize, general advancement and honourable conduct; G. Law, 2nd do.; E. Acutt, 3rd do.




Second Division

, including Third and Forth (sic) Forms: C. Henderson, 1st prize, super-eminent advancement; A. Butcher, 2nd do; C. Henderson, 1st prize, distinguished industry; A. Ross, 1st prize, special advancement; W. Leathern, 2nd do.; F. W. Risley, 3rd do.; J. Peniston, 4th do.; W. Bowes, 1st prize, general advancement; H. Acutt, 2nd do.




Third Division

, including First and Second Forms: E. Randles, super-eminent advancement; H. Brickhill, 1st prize, distinguished advancement; -. Middleton, 2nd do.; -.Macfarlane, 1st prize, special advancement; A. Newnham, 3rd do.



In 1873, William was a member of the St Peters choir in Pietermaritzburg. In 1880, Frederick was a sponsor at the baptism of his nephew, John Bartle Ford in St Peters, Pietermaritzburg. A newspaper article about Frederick's father mentions Frederick as being "one of Natal's most energetic prospectors". In 1913, Frederick made an application "for permission to shoot game on native trust lands in the Mapumolo division".

1951, in Pietermaritzburg, Natal, South Africa


The Hiltonian

November 1951 p58


RISLEY—Frederick William Risley died recently in Maritzburg, at the age of 93. He was one of the few remaining old colonists of Natal, and came to the province with his parents in 1867. He was also one of the foundation scholars of Hilton. On leaving school he lived for a time on the Rand and later on in Zululand, finally returning to Maritzburg, where he lived until his death.



1861: Blyth (West Side), Blyth, Nottinghamshire


---
Henry Risley
17 August 1864, in Worksop, Nottinghamshire, England

17 August 1864, in St Mary (Priory), Worksop, Nottinghamshire, England
Henry Risley is recorded as the son of William and Emily Risley, of Worksop. William's occupation is Gardener.

William Risley

Emily (Ward) Risley

18 August 1864, in Worksop district, Nottinghamshire, England


England Birth Index (3Q1864 vol 7b p24); exact date and place from FORD family tree supplied by Esme Fuller
England Death Index (3Q1864 vol 7b p16); exact date from FORD family tree supplied by Esme Fuller
---
John Edward Risley
6 January 1863, in Worksop, Nottinghamshire, England

4 February 1863, in St Mary (Priory), Worksop, Nottinghamshire, England
John Edward Risley is recorded as the son of William and Emily Risley, of Carlton Road. William's occupation is Gardener.
William Risley

Emily (Ward) Risley

Agent and Broker


The Natal Who's Who p166


RISLEY, John Edward;

b. 1863, in Worksop, Notts.; y.s. of late William Risley, an old an respected early Colonist, and one of the pioneers of Kimberley. Educ. St Mary's and High School, Pietermaritzburg. Add., Commercial Broker and General Agent, 1, Challinor's Chambers, Field St., Box 837; Telegraph Add., "Commercial," Durban. Clubs: Durban Turf Club, R.N.Y.C. Came to Natal at an early age, and spent practically all his life here. 25 1/2 years with A. Fass & Co., Merchants, Durban, and has therefore a full grasp of all requirements, both local and up-country.



John emigrated to Natal aboard the

Natal Star

, arriving in Durban on 1 February 1867. He is recorded as aged 5, and surety was stood by his father, William Risley, who had emigrated earlier, and his uncle, Joseph Risley, both of Pietermaritzburg. Accompanying John on the

Natal Star

were his mother, Emily, and siblings Emily, Arthur, Alice, William J., Fred H., Clara and Joseph.


---
John Gray Montague Risley
19 January 1899

19 February 1899, in Harrismith, Orange Free State
John Gray Montague was baptised the son of William Frederick and Mary Ann Risley. William is recorded as a clerk, of Harrismith.

William Frederick Risley

Mary Ann (Burns) Risley

John likely died as an infant or as a child under the age of 16.


---
Joseph Risley
1847/8

Unknown Risley

Annie Cox



When Joseph's parents died while he was still young, Joseph was left in the care of his elder brother, William. Joseph, like his brother, emigrated to Natal and settled in Pietermaritzburg. He became a partner in the grocery firm Harwin & Risley on Church Street in Pietermaritzburg. Joseph was one of the City Fathers. We find a reference in 1875 that the "Tender Board recommends Messrs. Harwin and Risley for the supply of candles to Legislative Council".

1904
Newspaper cutting containing obituary (undated)


Death of Mr. Joseph Risley.


It is with sincere regret that we have to record the demise of another old and esteemed citizen in the person of Mr. Joseph Risley, who passed away peacefully whilst sleeping at two o'clock yesterday morning. Deceased had been suffering for some time from yellow jaundice, the immediate cause of death being flooding of the heart. The deceased, who was 56 years of age, came to Natal with the pioneer colonists in 1856, and was engaged successfully in business for a time in Church Street. In the days of the first rush to the Diamond Fields Mr. Risley left the City for Kimberley, where he was again successful. Returning, as did many of the old colonists, to Maritzburg, he joined Mr. Harwin and engaged in business in Church Street for a number of years. Some 15 years ago the partnership was dissolved, and since that time deceased has lived in retirement from business cares. Deceased engaged actively in public life, and took a great interest in municipal and other affairs pertaining to the welfare of Maritzburg. The funeral took place yesterday afternoon, deceased being followed to his last resting-place by a large concourse of representative citizens, including the officers and members of the Loyal Natal Unity Lodge of Odd Fellows, of which Order he was an active and zealous member. The mourners were his son, Mr. Charles Risley, and Messrs. J. King, E. F. Ford, A. Edmondson, J. Risley, J. Lister, and H. White. A large gathering of citizens also assembled in the Presbyterian Cemetery, in which burial-ground deceased was interred. The Rev. J. Gould-Smith conducted the last sad rites at the grave. Among the older residents and friends of deceased assembled around the grave we noticed His Worship the Mayor (Mr. R. Mason) and Messrs. R. H. Mason, J, J, Chapman, E. S. T. Stantial, J. Polglase, W. E. Bale, W. Lister, B. S. Kelly, O. Hosking, Dr. J. Allen, and many others.

Presbyterian Cemetery, Pietermaritzburg, Natal


---
Joseph Risley
1 April 1861, in Blyth, Nottinghamshire, England

William Risley

Emily (Ward) Risley

Margaret Watson on 30 June 1898 in St Mary, Johannesburg, South African Republic
Joseph Risley is recorded as a bachelor, aged 39. He is a carpenter, resident in Johannesburg. Margaret Watson is recorded a widow, aged 44, resident in Johannesburg. The marriage was performed by John L. Darragh and witnessed by E. R. Moorby and W. Watson.

Margaret was born in 1854, and died on 25 May 1926, aged 71.

Carpenter


Known as Joe.
Joe emigrated to Natal aboard the

Natal Star

, arriving in Durban on 1 February 1867. He is recorded as aged 3, and surety was stood by his father, William Risley, who had emigrated earlier, and his uncle, Joseph Risley, both of Pietermaritzburg. Accompanying John on the

Natal Star

were his mother, Emily, and siblings Emily, Arthur, Alice, William J., Fred H., John E. and Clara.
In 1873, Joe was a member of the St Peters choir in Pietermaritzburg. A newspaper article about Joseph's father mentions Joseph as being "on the Rand"

17 July 1934

Stellawood cemetery, Durban, Natal, South Africa.
Joe and Margaret are buried together. The headstone reads:
In Loving Memory of
JOSEPH (JOE) RISLEY
BORN APRIL ? 1861
DIED JULY 17th 1934
ALSO HIS WIFE
MARGARET RISLEY
DIED MAY 25th 1926
AGED 71 YEARS


1861: Blyth (West Side), Blyth, Nottinghamshire


---
William Risley
1828 in Muswell Hill, London, England

Unknown Risley

Emily Mason Ward on 21 June 1851 in St George Hanover Square district, Middlesex

Matilda _____
This marriage occurred before that of Clara Ann Risley in November 1885, which was witnessed by "Matilda Risley".

Gardener and florist



Gardeners Chronicle

8 October 1887 p421


AFRICAN TUBEROSES. — Grown by WM. RISLEY, Natal, now arrived in fine condition. For sample and price, apply at the Office of Mr. WM. G. MACGREGOR, Langbourne Chambers, Fenchurch Street, E.C.



William was a sponsor at the baptism of his grandson, Edward William Ford, in 1876.

29 November 1894, in Edmonton district, Middlesex, England, aged 65

Edmonton Church-yard, London, England

Extract from

The Natalian

- September 11, 1908
PIONEERS OF NATAL
THE MEN WHO MADE THE COLONIES
"There were Giants in those Days"



WILLIAM RISLEY


"An honest man's the noblest work of God"


Who of old Natal, and especially of the old days of Pietermaritzburg, does not remember the rugged, kindly face and the short, sturdy well-knit form of William Risley - once so well known in our streets, on our Market Square or throughout the colony!





In the Days of his Youth

The subject of this biography was no means born in the lap of luxury. He first saw the light in 1828 at Muswell Hill - then quite a country place but now a thriving suburb of the great metropolis of the Empire - and from his earliest boyhood his was a life of strenuous effort and of hard work. Losing his father and mother at an early age, he was left with the care of a younger brother on his youthful shoulders, but nobly and well he performed the self-imposed task. This brother was the late Joseph Risley (also well-known and well-remembered in Pietermaritzburg), who afterwards became a partner in the then firm of Harwin & Risley (now Harwin & Co.) and was for some time one of our most respected City Fathers.





His Education

William Risley was not only a self-made man - he was a self-educated man, and he has often told the present writer with glee, how after his day's work was done, he copied an old English dictionary, from end to end, three times, so as to perfect himself in the spelling and meaning of every word in the English language! Truly a Herculean task and one which only a youth of the dogged determination of a subject of "this autobiography would" attempt. But horticulture was his hobby, and he made himself a theoretical and practical master of the art in every branch, and in all its attendant industries. He served for many years in various large nurseries, and afterwards in sundry positions of high trust on gentlemen's estates in the old country, thus perfecting his earlier technical education.





His Advent in Natal

But all this arduous toil was telling even on William Risley's splendid constitution, and it became necessary for him to seek a warmer climate than that of old England. He had married a most estimable lady, and, leaving her in charge of their family of seven young children (of whom his eldest son were twins), he came to this colony in the year 1860, and proceeding at once to Pietermaritzburg, he commenced business as a practical gardener and florist in Pietermaritz Street, in what was then known as "Winter's Field," near the foot of Raven Street, - a couple of hundred yards from where the "Natalian" office in Church Street now stands. He varied his hard work at this occupation by occasional shooting trips, for he was a splendid shot and an expert taxidermist, and he was one of the first of Natalians to send Home cases of specimens of South African birds and fauna. Many of to-day's followers of the art of taxidermy in Natal owe their knowledge to lessons from William Risley.

During this period he, with the most laudable of intentions, attempted for Natal what has proved such a curse in the eastern colonies of Australia. He introduced some thirty pairs of rabbits, but they increased and multiplied and spread to such an extent that Mr. Risley speedily saw that what he had intended as a blessing would become a curse, so he summoned the assistance of some local sportsmen, and in a day's "battue" put an end to the existence of "bunny" in Natal.





As Farmer and Transport Rider

But as to-day, so then --- business in this city, in the sixties, was not flourishing, and in partnership with his old friend, William Pidsley, William Risley tried his hand at farming on one of the late Mr. Vanderplank's blocks of land in the neighbourhood of New Leeds. Their efforts met with some success, and with the addition of several up-country transport-riding trips the partners succeeded in making farming, on modern systems, pay. But William Risley's energetic nature required greater scope than that accorded by the tenure of a leasehold farm, and after a few years the opportunity he sought occurred.





As Diamond Digger and Gold-Seeker

His wife and family had joined him here in 1866, coming out in the ship "Natal Star" (Captain Hodge), and in 1869 the news of the first discovery of diamonds in West Griqualand reached Natal, and William Risley, accompanied by four other old Pietermaritzburgers - "Ben" Moody, McGregor (subsequently Mayor of Kimberley), James, and Burmiston, set off for the new El Dorado to try their luck.

The usual vicissitudes of the pioneer digger's life attended them, and after a year of hard work resulted in bare living expenses - and often very poor living at that. On his first arrival, in what is know Kimberley, he "pegged", five claims, but as subsequently the mining law allowed only two to one man, he gave one away, sold one for £5, and parted with one for a secondhand umbrella - and not too good an umbrella either!. And such is the irony of fate that no sooner had Risley thus disposed of some of his surplus ground than the claims he had parted with began to yield diamonds galore, while the two he had retained proved for months practically barren! For a time it looked as though there was nothing for it but a return to Natal empty-handed and with empty pockets, but at last the fickle goddess, Fortune, smiled upon Risley's efforts; and, having once turned her face in his direction, made such ample amends for previous neglect, that in 1871 the temptation to look once more upon the scenes of his boyhood proved stronger than the mere amassing of wealth, and he took a trip Home. And he made the same mistake as was made by hundreds of others ---- the continuity of the lasting powers of the greatest diamond fields the world has ever seen. His claims were in the very heart of the Kimberley Mine, and had he only "held on" until the great amalgamation came off, William Risley would have become a multi-millionaire. But, unfortunately for himself in a way, he was one of those "of little faith", so instead of placing his property in the hands of responsible friends for a time, he sold out - lock, stock and barrel, and sailed for the dear home-land.

On his return to South Africa he tried his luck for some months at alluvial gold digging at the Pilgrim's Rest Fields, but with only limited success.





As Seedsman and Florist

Returning to Natal, he successfully set to work to re-establish his old seed and nursery business, this time purchasing the block of ground in Church Street, in this city, on which now stands the millinery establishment of the Misses A. & A. Meadows. He also secured a farm in the Chase Valley, where his eldest daughter and her husband (Mr. and Mrs. E. F. Ford) now reside and this farm supplied and fed an ever-increasing business. His noble wife and his sons and daughters, all lent a helping hand, and the business prospered, and rapidly became the most flourishing seed and plant business in Natal - in fact its fame spread throughout the length and breadth of South Africa. It was at Mr. Risley's farm, in the Chase Valley, that the tuber-rose industry was initiated, and for some years there it flourished, and only a change of fickle fashion prevented it becoming a permanent local industry. William Risley, too, may be styled the "father" of Natal's wattle bark industry, for he was the first to recognise the enormous possibilities it contained for the colony.





A Great Bereavement

In 1878 William Risley suffered an irreparable loss in the death of his wife who had so bravely struggled with him in days of poverty, and who had so nobly helped him towards prosperity. His family lost a dearly-loved mother, and the whole community lost a true friend and a grand example. The death of Mrs. Risley made a breach in the charitable ranks of Pietermaritzburg which was hard to fill. Her charity was "not as sounding brass" - it was unostentatious, unassuming, and kindly. Her left hand hardly knew what her right did, but to this day many can testify to the many solid acts of true Christian kindness of one who had well bourne her burden and share in the hard work, and difficult struggles, in the early days when Natal was in the making. The late Mrs. Risley did the present writer many a little kindness in his early days in this colony, and he salutes her memory with deep respect. May she rest in peace!





Closing Scenes

For some eight years after his sad loss, William Risley remained in Natal, and for a brief period he was a member of the Town Council of this city, but to a man of his energy and vitality the pettiness of parish politics were repugnant. As a councillor, he believed rather in the "fortiter in re" than the "suaviter in mode", and as he abhorred narrow-mindedness, he retired from the Council Chamber, to the regret of a great majority of his fellow citizens. In conjunction with Mr. P.R. Murphy, he was for many years a churchwarden of St. Peter's Cathedral, and nothing pleased him better than to give picnics to the choir and Sunday School children of the church. One of my earliest recollections of this city is a picnic given by Mr. Risley at The Chase on New Year's Day of 1877, and a most enjoyable day it was. His experience in arboriculture and horticulture was such that even to-day his notes are Natal's highest authority, and are to-day referred to as final on abstruse points.

He married again, and decided to end his days in his native land, and he accordingly returned to England, and at Muswell Hill he successfully produced roses, carnations, grapes, tomatoes, etc., etc., for the Covent Garden market. But increasing years and the hardships, privations, and exposures of his early days made him a martyr to rheumatism, and his latter time was aggravated by its ravage. ........... Muswell Hill ....... he died on the ... November 1894, in the sixty-sixth year of his age and the mortal remains of one of the men who had helped not only to make the colony, but who been largely instrumental in making this city, were laid to rest in Edmonton Church-yard. "Peace to his ashes, rest to his ransomed soul".

William Risley was essentially one of the men who, by sheer pluck, by hard work, by an indomitable will, were the Pioneers of Natal. He was no frothy politician, no windy orator. He believed in the old Latin motto, "Res non verba", and he acted up to it. Men of William Risley's stamp are the men wanted in Natal to-day.





His Descendants

Of his family, one of his sons is in one of the largest business houses in Harrismith; another is one of Natal's most energetic prospectors; a third is on the Rand; and the youngest is a leading agent and broker in Durban. His oldest daughter is the wife of Mr. E. F. Ford, the well-known carriage-builder and wagon-maker; and the two others are well-known and highly respected residents in this city.

William Risley lived an earnest, energetic, strenous life, and his example is one which is worthy of every imitation by Natalians of the generation of to-day.

By "AJAX"


The newspaper article quoted above indicates that William emigrated to Natal in 1860 and was followed by his wife and children in 1866. This is inconsistent with the 1861 census and his seventh child being born in Nottinghamshire in August of 1864. It seems more likely that William only went to Natal some time in 1864 or 1865.

At the time of his death, William was working as a florist for Floral nursery on Southbury Road, Enfield, Middlesex.


THIS IS THE LAST WILL of me WILLIAM RISLEY of Natal House Bycullah Road Enfield Middlesex Gentleman I nominate and appoint Peter Rathbone Murphy of Oldbury Villas Southbury Road Enfield Gentleman Executor of this my Will I direct the payment of my just debts funeral and testamentary expenses so soon as convenient after my decease I give devise and bequeath unto my dear Wife Matilda Risley all my estate and effects both real and personal whether in possession reversion remainder or expectancy for her sole separate and absolute use and benefit I revoke all prior Wills IN WITNESS whereof I have hereunto set my hand this 29th day of March One thousand eight hundred and eighty nine -- WM RISLEY -- Signed by the said William Risley the Testator in the presence of us both present at the same time who in his presence at his request and in the presence of each other have hereunto subscribed our names as Witnesses - GEO CHAS H JENNINGS Solr 69 Leadenhall Street London - W E CHILD Clerk to Messrs Jennings & Son 69 Leadenhall Street Solrs London

ON the 31st day of December 1894 Probate of this Will was granted to Peter Rathbone Murphy the sole Executor


England & Wales, National Probate Calendar (Index of Wills and Administrations)
RISLEY William of Floral nursery Southbury-road Enfield Middlesex florist died 29 November 1894 Probate London 31 December to Peter Rathbone Murphy gentleman Effects £376 7s. 11d.


1858: Hillingdon, Middlesex (baptism of sons William and Frederick)
1861: Blyth (West Side), Blyth, Nottinghamshire
1863: Carlton Road, Worksop, Nottinghamshire (baptism record of son John transcribed at FreeReg)


1861 census; exact year and place from FORD family tree supplied by Esme Fuller; age at death was 65
England Marriage Index (2Q1851 Geo St Han Sq vol 1 p55); exact date from FORD family tree supplied by Esme Fuller
1861 census; baptism records of sons William and Frederick (1858), John (1863) and Henry (1864);

The Natalian

(Pietermaritzburg), 11 September 1908; probate records

England Death Index (4Q1894 Edmonton vol 3a p221); exact date from probate records
---
William Frederick Risley
17 April 1858, in Uxbridge, Middlesex, England

11 July 1858, in St John the Baptist, Hillingdon, Middlesex, England
William Frederick is baptised the son of William and Emily Risley. William is listed as a gardener, of Hillingdon.

William Risley

Emily (Ward) Risley

Mary Ann Burns on 12 August 1889 in St John the Baptist, Harrismith, Orange Free State
William Frederick Risley is recorded as a bachelor, aged 31. He is a clerk, of Harrismith. Mary Ann Burn is recorded as a spinster, aged 23, of Addington, Durban. The marriage was performed by G. E. Swatchley and witnessed by Richard Knight Lucas and Harry White.

Mary Ann was born in 1865/6, and died in 1950.

Clerk. When still a young man, William entered the service of Messrs. Parker, Wood and Co., and was associated with that firm for 18 years, the last few years being as manager of the Harrismith branch.In the early 1900's, William moved to the firm of Randles, Bro. & Hudson, general merchants at Market Square, Harrismith where he managed the large branch.


The Orange River Colony

p132 (Macmillan & Ferguson, 1905)
RANDLES, BRO. & HUDSON, General Merchants, Market Square.


THE proximity of Harrismith to Natal has long made it an important centre for the establishment of depôts of some of the principal mercantile houses of that Colony. Occupying a leading position among these is the extensive branch of Messrs. Randles, Bro. & Hudson, (the great Durban firm of general merchants,) which has very materially helped to sustain the commercial activity of Harrismith during the last thirty years. The firm's premises cover an area of two erven, and the stocks retained therein are so numerous, that it is impossible, within the space at our disposal, to give even the briefest description of any of them; so that we can only refer in general terms to the products of science, art and invention which they embody. It would be difficult to mention any section of trade in which Messrs Randles, Bro. & Hudson do not engage; and their goods represent the highest productions of almost every department of industry and commerce. From many sources have the wares come, from the many chimneyed cities of Europe and America—clothing and groceries, drapery and domestic utensils, boots and oilmen's stores, crockery, furniture, ironmongery, fancy goods, timber, agricultural implements—in short, practically anything and everything that the heart of man can desire or the mind of woman conceive for creature comfort, for the adornment of the home or the person, or for the cultivation of the land. The establishment thus affords many object lessons in the ramifications of modern commerce and the multifarious requirements of civilised life that cannot fail to be deeply interesting and instructive. But it is needless to say, those who visit it—and they are many—do not so for mere sight seeing and amusement; for it holds out more powerful attractions—the attractions of low prices and high qualities, compared with which all other aspects of the stock are a negligeable quantity. Importing their goods direct from the manufacturers in enormous shipments in order to meet the demands of their numerous branches in Natal and the Transvaal, Messrs Randles, Bro. & Hudson are able to sell at prices that are often the despair of smaller firms. Besides the long and honourable record of the house in question forms one of the most notable examples of South African commercial achievement; so that it is not surprising to find that the people of the Harrismith district accord to the local establishment such a large and well deserved patronage. Its management was taken over a short time ago by Mr. W. F. Risley, who for eighteen years was engaged in a similar capacity with another large firm in town. Under this gentlemans' skilful and enterprising administration it is no exaggeration to say that a marked improvement has already been evinced throughout its numerous departments, and the spirit of thorough courtesy and competency is all prevalent. Where such a condition of affairs exists, it may be taken for granted that there will be, as in the case before us, a full accomplishment of those high commercial aims which invariably spell prosperity, and which have secured for Messrs. Randles, Bro. & Hudson a position among their contemporaries none the less enviable because it is the consummation of earnest hope and long-continued endeavour.


William was a twin brother to Frederick William Risley.

William emigrated to Natal aboard the

Natal Star

, arriving in Durban on 1 February 1867. He is recorded as aged 8, and surety was stood by his father, William Risley, who had emigrated earlier, and his uncle, Joseph Risley, both of Pietermaritzburg. Accompanying William on the

Natal Star

were his mother, Emily, and siblings Emily, Arthur, Alice, Fred H., John E., Clara and Joseph.

In 1872, he was a foundation member of Hilton College, Hilton, Natal, South Africa, starting there the day the school opened. In 1873, William was a member of the St Peters choir in Pietermaritzburg.

William moved to Harrismith in the Orange Free State with the business house he worked for, and was there from at least 1908 when the fact is mentioned in an article in

The Natalian

until his death.

The "little Risleys" are mentioned in the Diary of Duncan McKenzie who was also a founder pupil of Hilton College. It did not take long for them to get in a scrape as recounted in this story, reprinted in Lift Up Your Hearts pg 175-6: Extracts from the Diary of Duncan McKenzie (1877)


"9th June 1877




It is about a year since I left Hilton College, but nevertheless I intend to return back to my school days and relate a few interesting happenings of that period...


... The first day we arrived at Hilton, we did not like it. We never knew a soul, and the look of Mr. Newnham's big sjambok was quite enough for me, as he came walking up to meet us; but when we came to hear that he had no less than three, it frightened the lives out of us.
The big one he called Lamb's Tail, the second Cat's Tail and the third Rat's Tail.


Mr Crowe, the senior master also had one, a two-tailed one, so there were no less than four sjamboks in the school.




The first row that we got into was on Wednesday afternoon when some of us set off to get some maas at some native's kraal.




When we got there, there was no one at the huts except children, whom we told to go and call their parents.




As it was getting late we told a little girl to get us some maas, which she did, and we paid her for it, and ate until we had had sufficient, and then set to and splashed all the youngsters with the remains, making their heads white; but when they started crying, we decided it was time to leave. We had only gone about 300 yards when we saw the kraal head, Gwen, arriving at a fast pace. He never stopped to ask his children anything, as he could see what had happened, so we started running; but we had about two miles to get back to school and were all in a big fright, especially the little Risleys. One of them was singing out not to leave him, as he was tired, so I caught his hand and helped him along. We hid in the gum trees near school, until we thought all danger was over.




As however some boys told us that Gwen had been to see Mr Newnham, we waited in suspense, and sure enough next morning after prayers, Mr Newnham said "Will all the boys that went to Gwen's for maas yesterday please stand up." Up we stood, and he carried on, "Boys, you have only been here a few days and I am sorry to say that you have misbehaved yourselves, so you must pay 6d each for the maas, and you ought not to have taken advantage of the children when their parents were away. That will do." And right glad we were to get off so lightly."



10 August 1935, in Harrismith, Orange Free State, South Africa


Dated Saturday 17 August 1935, in the

Harrismith Chronicle

:


OBITUARY


WILLIAM FREDERICK RISLEY
We regret to record the death of Mr. William Frederick Risley, who died at the local Hospital on Saturday after a long and painful sickbed.
Mr. Risley, who was born at Uxbridge in England, in April, 1958, was one of twins, his brother being named Frederick William.
He lived in England until he was seven years old, and then came out to South Africa with his parents in the "Natal Star", an old sailing vessel, arriving here in February, 1867, after a voyage which was notable for its many vicissitudes. Their arrival at Durban coincided with the opening of the first lighthouse at the Bluff, and the town as a result was "en Fete". After staying in Durban for a couple of years they moved to Maritzburg, and Mr. Risley's brother related how one the most interesting sights of those days was the strings of ox wagons coming down to the coast from the interior. They often attained a length of 40 miles, and were packed closely from the Maritzburg Market Square to "World's View", where the new broadcasting station is now situated.
When still a young man, Mr. Risley entered the service of Messrs. Parker, Wood and Co., and was associated with that firm for 45 years, the last few years being as manager of the local branch.
With his twin brother and Mr. George Law, Mr. Risley was a foundation pupil of Hilton College at Maritzburg, the three of them enrolling the first morning the school opened.
In Harrismith Mr. Risley was known to everyone of the older citizens, and during his long stay here, his quiet, unassuming and honest nature, endeared him to a very large circle of friends, all of whom will mourn his death. He was a Christian in the very best sense of the word, and one whose life can be taken as a model by the younger people of Harrismith.


1861: Blyth (West Side), Blyth, Nottinghamshire


---
William Frederick Ward Risley
13 October 1896

15 November 1896, in Harrismith, Orange Free State
William Frederick Ward was baptised the son of William Frederick and Mary Ann Risley. William is recorded as a clerk, of Harrismith. The sponsors of the baptism were Thomas Frederick Andrews, William Frederick Risley and Mary Ann Risley.

William Frederick Risley

Mary Ann (Burns) Risley


---
Winifred Alice (Risley) Hamilton
14 November 1890, in Harrismith, Orange Free State

7 December 1890, in Harrismith, Orange Free State
Winifred Alice was baptised the daughter of William Frederick and Mary Ann Risley. William is recorded as a clerk, of Harrismith.

William Frederick Risley

Mary Ann (Burns) Risley

John Matthew Hamilton on 23 September 1920 in St John the Baptist, Harrismith, Orange Free State, South Africa
John Matthew Hamilton is recorded as a bachelor, aged 47. He is a farmer, resident at Cedarmont, Standerton, Transvaal. Winifred Alice Risley is recorded as a spinster, aged 29. She is a school teacher, resident in Harrismith, O. F. S. The marriage was performed by William Austin, and witnessed by William Frederick Risley and William Frederick Ward Risley.

John was born in 1872. He was a farmer and died in 1945.

School Teacher

1965

A memorial plaque to John and Winifred is found in the Wall of Remembrance, Church of St Francis of Assisi, Val, Mpumalanga, South Africa


---
Unknown Risley

William and Joseph's father and mother both died when the children were "at an early age", and Joseph was left in the care of his older brother, William.




Pioneers of Natal - The Natalian

(Pietermaritzburg), September 11 1908


---
Return to Chris Gosnell's Home Page
Return to Chris Gosnell's Genealogy Page

If you have any comments, additions or modifications to the information on this page, please feel free to email me.


Created and maintained by:

chris@ocotilloroad.com